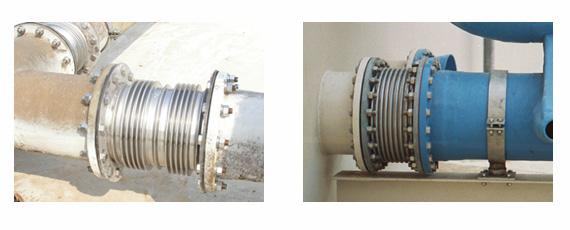 Post Installation and Maintenance Instructions
Are anchors, guides, supports installed in accordance with the system design?
Is the expansion joint installed in the correct location?
Is the expansion joint installed with the correct flow direction (if liner is required)?
Have the shipping restraints been removed?
Are all the guides, supports, and expansion joint free to permit the movements required?
Has the expansion joint been damaged during handling and installation?
Is the expansion joint installed correctly:


Installed length correct and aligned correctly? 

Clearance from other objects enough to allow for the design movements.

Maintenance: Expansion Joints do not require maintenance other than routine cleaning and/or painting to prevent external 

corrosion. If this expansion joint is being using in a system in which the liquid may form during shutdown and operates at a high 

temperature in which the liquid may turn to vapor, the expansion joint must be drained of this liquid prior to start-up to prevent 

flashing and water hammer.